When Assistant Professor of Molecular Biochemistry and Biology Teresita Padilla-Benavides moved from Mexico City to the United States, one of the things that struck her most was the 'If you see something, say something' campaign signs.
"For me, coming from Mexico City, it was like, no— if you see something, you stay quiet or you get fired or something worse could happen," she said. "You can imagine, as a teenage girl, you'd be terrified, right? We would never ever speak up."
While Padilla-Benavides said it took time for her to get used to the idea that she could complain when she saw something wrong, she took the chance to speak when she began experiencing discrimination from a fellow faculty member at the University of Massachusetts Medical School, the university she taught at before coming to Wesleyan.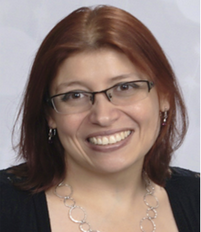 "There was a person who told me three times that, 'You should go back to Mexico and get a job there.' Exactly those words," Padilla-Benavides said. "I was making jokes with friends that I was not seeing microaggressions, but macroaggressions," she said.
Padilla-Benavides was on good terms with some members of the administration at UMass and was able to talk to them about the discrimination she was experiencing. Eventually, she saw changes in the behavior of faculty and staff members, but the encounter was an eye-opening experience for her.
"I've seen discrimination in Mexico city, but I never really saw it here," she said. "But the moment I moved into the faculty track, everything changed. I saw, firsthand, many things that I don't want to see anyone else go through. It became reality for me."
Padilla-Benavides had been promoted to the non-tenure track at UMass, but she soon realized she wanted to be more involved in teaching and training undergrads in her lab, something she was not able to do on the school's non-tenure track. So she began searching for jobs and eventually accepted an offer from Wesleyan University's department of Molecular Biology and Biochemistry early in 2020.
The Padilla-Benavides lab studies the role that transition metals like copper and zinc play in the development of mammalian cells and other biological processes. In particular, her lab uses a variety of biochemistry and cell biology techniques to investigate the role of the Cu+ ion in skeletal muscle differentiation with the hope of understanding the muscular phenotypes observed in patients with Menkes and Wilson's disease.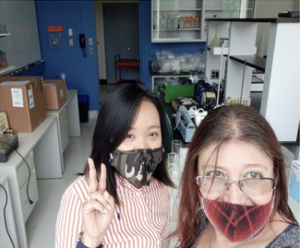 At Wesleyan, Padilla-Benavides plans to establish a Society for Advancement of Chicanos/Hispanics and Native Americans in Science (SACNAS) chapter, something she successfully did during her time at UMass as well. SACNAS is an organization dedicated to helping Chicanos/Hispanics and Native Americans succeed in STEM at both the college and professional level. Wesleyan's SACNAS meetings would consist of professional development seminars, outreach to underserved communities, and guidance for applying to medical school.
Padilla-Benavides emphasized that she is so dedicated to increasing diversity and inclusion in the field of STEM not only because of the differences in viewpoints it brings, but also because she firmly believes that minority students should have the same opportunities that others do.
"I remember one of my students, she came from a very challenging socioeconomic background–disease, lack of money, you name it– and she was one of the brightest minds I have trained in my career," she said. "She went the extra extra extra mile, because I feel like for her, it was a survival mission. For many minority people, I think that's kind of the problem. It's a survival mission rather than 'I'm just going to get a job.' People need to stop feeling like that. They should have the same opportunities as anybody else."